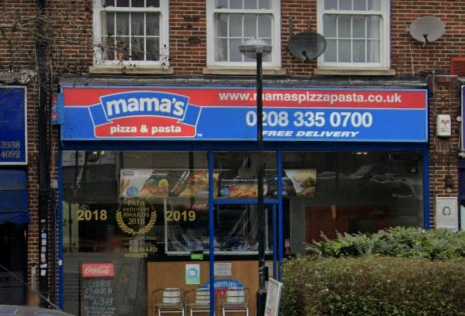 Mamas Pizza & Pasta · 493 London Rd, Worcester Park, Sutton SM3 8JW, United Kingdom
Mon: 11am to 11.30pm
Tue: 11am to 11.30pm
Wed: 11am to 11.30pm
Thu: 11am to 11.30pm
Fri: 11am to 11.30pm
Sat: 11am to 11.30pm
Sun: 11am to 11.30pm
Grab A Bite At The Finest Pizza Restaurant In North Cheam
Mama's Pizza & Pasta is your ultimate destination to enjoy the most delicious and lip-smacking pizza at affordable rates. Our freshly baked pizzas rich with flavorsome ingredients, and timely delivery is what makes us the best pizza shop in North Cheam. Whether you want to order your pizza at home or stop by to grab a bite, we will provide you with the finest one within the promised time. So, grab your phone and place your order or visit our shop now!
Bringing The Best Pizza Deals In North Cheam
In order to satisfy your pizza cravings, Mama's Pizza & Pasta is bringing the best pizza deals in North Cheam. A pizza lover simply can't say NO to pizza. And when it comes to our pizzas, it becomes impossible! Want to know why? That's because our pizzas are one of a kind. Since we are providing a wide range of pizza flavors that suits every mood! So, to order yours now, dial our digits now! We will deliver freshly baked pizza to you!
Enjoy Fresh And Warm Pizza With Our Local Pizza Takeaway & Delivery
With Mama's Pizza & Pasta's online pizza home delivery service in North Cheam, you can get your pizza without even stepping out of your home. We will deliver the pizza to you which will be fresh and warm. Our chefs are highly trained who use fresh-cut ingredients, perfectly stretch the dough, and subtle condiments to add more flavor to the pizza. So, why wait? Place your order while selecting your favorite flavor, and enjoy appetizing pizza now at the most affordable rates.